Paul's Passion To Preach The Gospel & Reach Lost People
In Part 1 we looked at Paul's passion for Jesus Christ. Paul loved Jesus and Paul's passion and life was Jesus. Paul was also passionate about the things that Jesus is passionate about. His passion also included the ministry that God called him to do. Paul's passion to preach the Gospel and his desire to reach lost people was great. He was also passionate about teaching and making disciples in the churches he helped to plant.
Paul's Passion to Preach The Gospel
Like his Lord Jesus Christ, Paul loved others and he had a desire for others to know Jesus as their Lord and Savior. Paul's love and Paul's passion to preach the Gospel and reach lost people drove him.
Acts 20:24 "But I do not consider my life of any account as dear to myself, so that I may finish my course and the ministry which I received from the Lord Jesus, to testify solemnly of the gospel of the grace of God."
2 Corinthians 12:15 "So I will very gladly spend for you everything I have and expend myself as well."
Romans 1:14-15 "I am obligated both to Greeks and non-Greeks, both to the wise and the foolish. That is why I am so eager to preach the gospel also to you who are in Rome."
Romans 9:2-4 "I have great sorrow and unceasing grief in my heart. For I could wish that I myself were accursed, separated from Christ for the sake of my brethren, my kinsmen according to the flesh, who are Israelites…"
Romans 10:1 "Brethren, my heart's desire and my prayer to God for them is for their salvation."
Paul Was Willing to Sacrifice, Suffer, And Die For Jesus & For Others
Just like Paul's Lord Jesus, he was even willing to sacrifice everything for the good of others. And he was willing to suffer for others. And Paul was even willing to die for Jesus and for others. Especially so that others could be saved and know Jesus as their personal Lord and Savior.
Acts 9:15-16 "But the Lord said to him, "Go, for he is a chosen instrument of Mine, to bear My name before the Gentiles and kings and the sons of Israel; for I will show him how much he must suffer for My name's sake."
Acts 20:23 "except that the Holy Spirit solemnly testifies to me in every city, saying that bonds and afflictions await me."
2 Timothy 3:11 "persecutions, and sufferings, such as happened to me at Antioch, at Iconium and at Lystra; what persecutions I endured, and out of them all the Lord rescued me ! "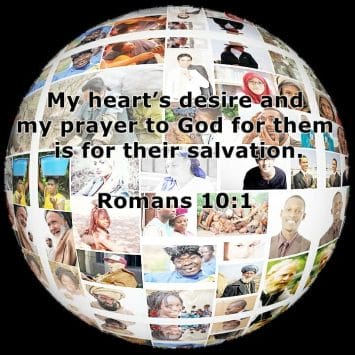 Paul's Suffering Included Beatings, Being Stoned, Whippings, Shipwrecks…
2 Corinthians 11:23-28 "I more so; in far more labors, in far more imprisonments, beaten times without number, often in danger of death. Five times I received from the Jews thirty-nine lashes. Three times I was beaten with rods, once I was stoned, three times I was shipwrecked, a night and a day I have spent in the deep. I have been on frequent journeys, in dangers from rivers, dangers from robbers, dangers from my countrymen, dangers from the Gentiles, dangers in the city, dangers in the wilderness, dangers on the sea, dangers among false brethren; I have been in labor and hardship, through many sleepless nights, in hunger and thirst, often without food, in cold and exposure. Apart from such external things, there is the daily pressure on me of concern for all the churches."
Paul's Death
Acts 21:13 "Then Paul answered, "What are you doing, weeping and breaking my heart? For I am ready not only to be bound, but even to die at Jerusalem for the name of the Lord Jesus."
Paul eventually did die for serving Jesus. The Bible does not tell us the exact time or manner of his death. Historical information does not provide any definitive information on Paul's death. However, evidence highly suggests that Paul's death occurred after his 5th missionary journey that ended in 67 AD. Paul was likely beheaded by the Romans under Nero's reign as emperor. Most likely it occurred around May or June of 68 AD. Emperor Nero died by suicide on June 9th, 68AD.
Where Did Paul's Love & Passion Come From ?
1 Timothy 1:12-14 "I thank Christ Jesus our Lord, who has strengthened me, because He considered me faithful, putting me into service, even though I was formerly a blasphemer and a persecutor and a violent aggressor. Yet I was shown mercy because I acted ignorantly in unbelief; and the grace of our Lord was more than abundant, with the faith and love which are found in Christ Jesus.
Paul did not love Jesus and others with a natural human love. Our natural human love is very limited and conditional. We are not naturally capable of loving others like Jesus did and like Paul did. But Paul is a great example of how a person can love just like Jesus does. Through the Holy Spirit Paul was able to love others like Jesus does.
Paul's love for Jesus and for others was imparted by the Holy Spirit. Through the Holy Spirit filling Paul with "agape" love, Paul's passion for preaching the Gospel and reaching lost people was born.
Paul Was Filled With Jesus' "Agape" Love
John 13:35 "By this all men will know that you are My disciples, if you have love for one another."
Jesus' "agape" love for people, especially lost people, caused Him to leave His glory in heaven. Jesus' "agape" love for others drove Him to be willing to suffer and to die a horrible death on the cross. His "agape" love is a selfless supernatural love that is willing to sacrifice and even suffer and die for the good of others. Jesus' love is unconditional and endures forever. His love never changes because He never changes.
Paul is a great example of a follower and servant of Jesus being filled with the Holy Spirit and with Jesus' love. May we all follow Paul's example and be so surrendered to Jesus that He will be able to fill us with His great love. Then our love and passion that will change the people and the world around us.
John 15:9-10 "My Father is glorified by this, that you bear much fruit, and so prove to be My disciples. 9 Just as the Father has loved Me, I have also loved you; abide in My love."
John 15:12-13 "This is My commandment, that you love one another, just as I have loved you. 13 Greater love has no one than this, that one lay down his life for his friends."
Pursuing Intimacy With God
Pursuing Intimacy With God is committed to helping you with the most important thing in your life… your intimacy with God , your fellowship with Him, and your partnership with God in His Kingdom work & mission.
There are hundreds of Bible verses and great truths & promises in the Pursuing Intimacy With God studies book
** New Expanded Edition of Pursuing Intimacy With God Bible Studies Book – 40% more material
eBook version of Pursuing Intimacy With God on Google Books
Pursuing Intimacy With God ebook Kindle version
Salvation: The Requirements for True Salvation
More Links
Preview the Pursuing Intimacy With God Studies Book
God's Top Priority For The Church
Praise Is A Weapon for Spiritual Warfare
Quality Of Life School Evangelism Project
Preach In Churches to Raise Up Witnesses
Hindrances to Intimacy With God
Encouraging Scriptures & Comforting Bible Verses
Encouraging Scriptures & Comforting Bible Verses – Part 2
Why Missions Is Very Important
Why Missions Is Very Important – Part 2
Religion vs Relationship With God
End Times Prophecy: One World Government, Economic System & Religion
Please follow and like us: